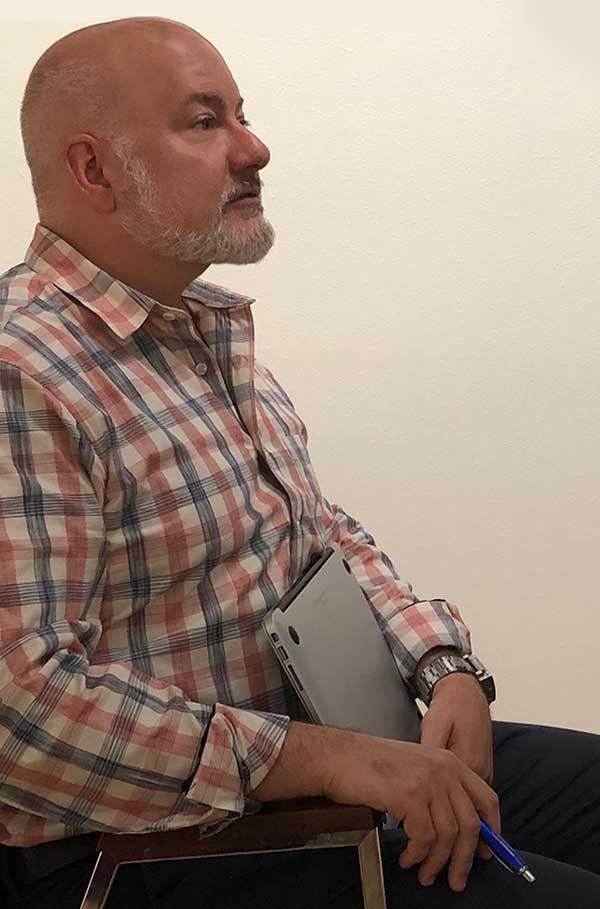 Andy M. Smith
Born in Georgia, Andy spent more than 20 years in New York before relocating to Santa Fe in 2017. He's a career wordsmith who, in addition to developing content on senior living, hospitality and multiple business topics, has created copy for iconic brands like American Express, JP Morgan Chase, Capital One and Marriott Hotels, as well as world-renowned non-profits Lambda Legal, Broadway Cares/Equity Fights AIDS and The Metropolitan Opera. An avid fan of classic films, Andy is a competitive tennis player and winner of several USTA tournaments.
Copywriter, Editor and Blogger
10 Recent Clients:
Holborn Corporation
Rebranding Edge Media/Digital Magazine
Monthly Profiles of Outstanding Volunteers for BC/EFA website
Brochure for The Tanenbaum Center
Annual Reports for Broadway Cares
Cover Story for TCToday
Columbia University's Teachers College Magazine
Sponsors for Educational Opportunity/Annual Report
Arcade Creative (as consultant provided content and copyediting services for Sony Corp.'s in-house ad agency)
Broadway Cares (As Associate Director of Development, created annual reports, newsletters, fundraising campaigns and web content for industry-based HIV/AIDS fundraising and grant-making organization)
Columbia University's Teachers College Magazine (wrote multiple pieces for TC publications, including cover story on Civil Rights groundbreaker Ruby Bridges).
Democratic Party of Santa Fe County (develop and execute print and online fundraising campaigns)
e9 Digital (NY-based boutique agency. Developed web content, brochures, taglines and more for a variety of clients, including Bay Area game developer Shiny Shoe).
Edge Media Network (contribute news, features, travel pieces and custom advertorial content for the largest network of local Lesbian, Gay Bisexual and Transgender (LGBT) news and entertainment publications in the world)
Influence Group (develop hospitality and senior living-based features and white papers for this producer of invite-only leadership forums.)
Lambda Legal (developed fundraising materials for nation's first legal organization dedicated to achieving full equality for lesbian and gay people)
The Metropolitan Opera (developed fundraising materials, marketing materials & Raffle/Sweepstakes content for world's largest cultural arts organization.)
Juniper Communities (work with VP of communications to develop feature content for national distribution for award-winning senior living developer).
Brian Solis.com (develop blog content, media pitches, press releases, video scripts, and other content for author/digital anthropologist based on bestselling book Lifescale)
Sponsors for Educational Opportunity (created annual report content for NY-based organization working with students from underserved and underrepresented communities.)
We chose The Ultimate Copywriter as the name for my business because for most clients the definitive copywriter should know to do more than just write catchy taglines. And I do. I balance creativity with a solid foundation in journalism, non-profit development, copy editing, project development and other disciplines, giving me the skills and flexibility to tell a client's story the right way.